USTA Tennis On Campus Fall Invitational
October 5-7, 2018
CARY,
NORTH CAROLINA
Cary Tennis Park
The USTA will kick off the Tennis On Campus season with the 9th annual Fall Invitational! Scheduled for October 5-7, 2018, 48 collegiate club tennis team and universities will be headed to Cary Tennis Park to battle for bragging rights and a bid to the TOC National Championship in April 2019.
One National Championship bid will be awarded to the winner of the event. For 2019, the first 48 unique teams to enter will be accepted with a waitlist for all other teams. If you miss the first 48 spots, make sure you sign up for the waitlist! Some teams may not be able to attend and we will take teams from the waitlist should any teams drop out.
CONTACT: Newlyn Wing - Email - (914) 318-8609
TOURNAMENT SITE INFO: City of Cary Website
REGISTER: Registration link will be available in July 2019.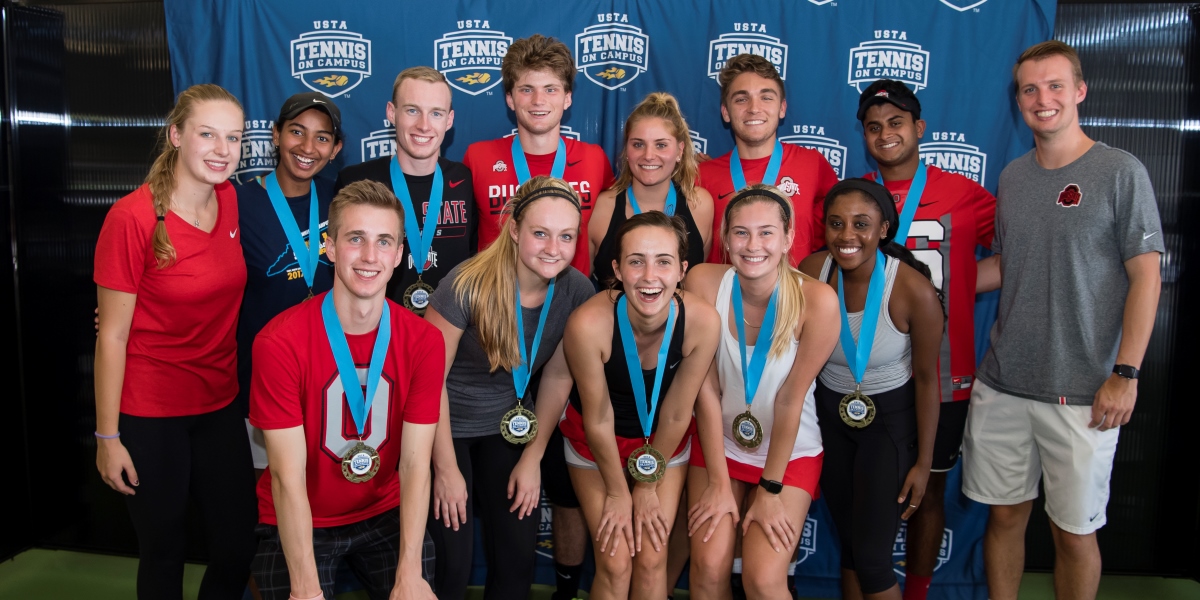 Past Fall Invitational Champions
2017 - OHIO STATE UNIVERSITY
2016 - UNIVERSITY OF FLORIDA
2015 - UNIVERSITY OF GEORGIA
2014 - UNIVERSITY OF FLORIDA
2013 - UNIVERSITY OF FLORIDA
2012 - DUKE UNIVERSITY
2011 - UNIVERSITY OF VIRGINIA
2010 - UNIVERSITY OF ALABAMA

The 2017 Field
Appalachian State University
Auburn University
Clemson University
College of Charleston
College of William & Mary
Colorado University - Boulder
Cornell University
Duke University
East Carolina University
Elon University
Furman University
Georgia College
Georgia Southern University
Georgia Institute of Technology
Georgetown University
Harvard University
Kent State University
North Carolina State University
North Carolina State University (B)
Ohio University
Old Dominion University
Radford University
The Ohio State University
University of Alabama
University of Central Florida
University of Cincinnati
University of Denver
University of Florida
University of Georgia
University of Kentucky
University of Miami
University of Minnesota
University of New Hampshire
University of North Carolina - Chapel Hill
University of Pittsburgh
University of South Carolina
University of Tennessee - Chattanooga
University of Tennessee - Knoxville
University of Tennessee - Knoxville (B)
University of Virginia
University of Wisconsin
Vanderbilt University
Villanova University
Virginia Tech
Wake Forest University
Washington and Lee University
Washington University in St. Louis
* Attended 2017 TOC National Championship