University of Pittsburgh Club Tennis Team
University of Pittsburgh


Location: Pittsburgh, Pa.

Enrollment: 20,000 - 30,000

Mascot: Panthers

Team Website: Click Here

Facebook: N/A

Team Members: 25

Team Founded: 2006
Team History
On September 14th, 2006 the University of Pittsburgh Club Tennis Team held its very first tryout, which marked the beginning of a new, fast growing, and competitive club sport at the University of Pittsburgh.  The tryout consisted of 30 people vying for 15 spots on a co-ed team.  Unfortunately, this new hard-working team only saw one match all year.  But thanks to the strong leadership of the officer team and all of the players' dedication and commitment, the team saw plenty more matches in its second season.

The 2007-2008 season brought on countless exciting changes.  Over 50 student athletes battled at tryouts for an increased 20 spots.  Match play also increased.  The team traveled to four different states, and played over 20 different teams in tournament and match play.  The team began to practice more during the week thanks to increased court time due to the gracious funding of the Pitt Student Government.  With the players' dues money, the team was able to hire a part time coach which allowed players to further develop their skills twice a week.  As the team continued to grow together on the court, they got closer off the court as well.  Teammates quickly became great friends and the team has quickly evolved into a close-knit family.

The 2008-2009 season, Pitt increased its team to 25 players and looked forward to being a team to be reckoned with in the USTA Middle States section. With some funding from the Pitt Student Government, the Pitt was able to send a team to compete at the USTA National Campus Championship. 

In 2009-2010, Pitt placed fifth in USTA Middle States Sectionals. With money from the players' dues, Pitt was able to hire a part-time coach in the spring, allowing the players to improve their games.

The 2010-2011 season looks to be very promising. With a team of 25 players, Pitt looks forward to improving upon last year's finish in the USTA Middle States Sectionals.
Team Accomplishments
• Finalist in the Silver Bracket of Battle of the Sections held in Flushing Meadows, NY.
Other Team Activities
• Team plans on running a fundraiser in the near future
• USTA Recreational Coaches Workshop (2/22/2009), Monroeville, Pennsylvania
Team Events
10/23/2010 - 10/24/2010
USTA Campus Championship - Middle States
2010/2011
Participating in club tennis tournament hosted by another college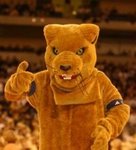 Back to Top