Harvard University Club Tennis Team
Harvard University


Location: Cambridge, Mass.

Enrollment: 5,000 - 10,000

Mascot: Crimson

Team Website: Click Here

Facebook: N/A

Team Members: 90

Team Founded: 1995
Team History
The Harvard University Club Tennis Team has played in numerous Tennis On Campus events. Our team is completely run by students, and we have greatly enjoyed the continued involvement in the tennis community throughout our college years. We have attended the USTA Campus Championship - New England, the USTA National Campus Championship, and the Battle of the Sections. We have had a lot of fun participating in the Tennis On Campus program and the increase in tournament play available through the program has been a wonderful opportunity for enjoyable competitive play. Throughout the year, we also schedule matches with various college club tennis teams in the northeast region to increase the opportunities for involvement for our club members.
Team Accomplishments
• Placed first in the New England Campus Championship in 2005/2006 and 2006/2007, and 2010/2011 and second in 2007/2008
• Attended the National Campus Championship in 2005/2006, 2006/2007, and 2007/2008 and 2010/2011.  6th place finish in 2010/2011.
• Attended the Battle of the Sections in 2007/2008 and 2008/2009 and won the Sportsmanship Award in 2007/2008
Other Team Activities
• The Harvard University Club Tennis Team have been working to create a better relationship with the varsity tennis programs on campus
• Team have organized events to promote tennis on the Harvard campus, not only to those on the varsity, club, and intramural teams, but also for the greater, informal tennis community on campus.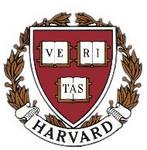 Back to Top