Intermountain Championship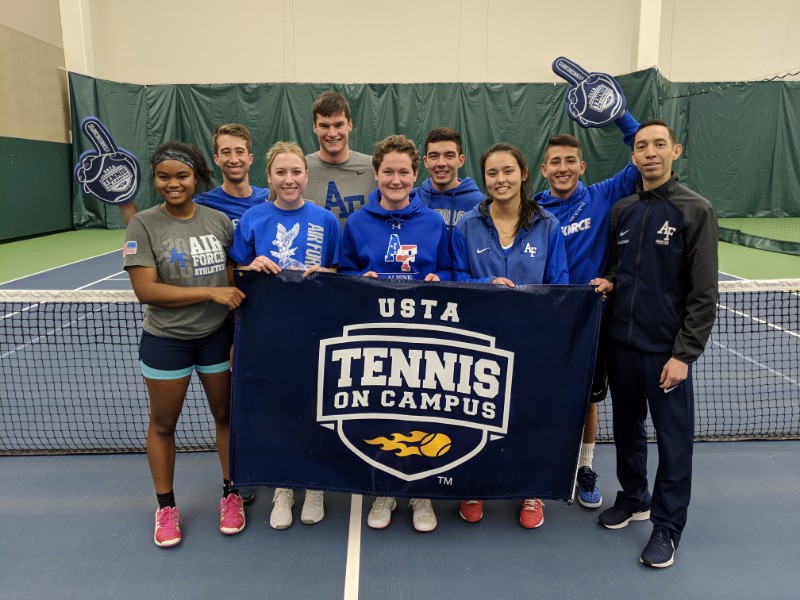 February 14, 2020
University of Utah
Salt Lake City, UT
Teams from local Colleges & Universities will compete for three bids to the 2020 USTA Tennis On Campus National Championship in Orlando, FL.
CONTACT: Becky Hodous - Email - 303-695-4117 x 227
EVENT INFORMATION
REGISTRATION FORM
Event Highlights
Check out the results of the 2019 TOC Intermountain Championship here!
The US Air Force Academy took their first Intermountain Sectional Championship title against the University of Colorado in a close 24-22 final. Both teams, along with Brigham Young University, earned bids to the 2019 TOC National Championship in Surprise, Arizona.
The Field
Brigham Young University
Colorado School of Mines
Colorado State University
Snow College
University of Colorado *
University of Northern Colorado *
University of Utah
University of Wyoming
Utah State University
Utah Valley University
Weber State University
* Earned bid to 2017 National Championship
Past Intermountain Champions
2019 - UNITED STATES AIR FORCE ACADEMY
2018 - UNIVERSITY OF COLORADO - BOULDER
2017 - UNIVERSITY OF COLORADO - BOULDER
2016 - UNIVERSITY OF COLORADO - BOULDER
2015 - UTAH STATE UNIVERSITY
2014 - BRIGHAM YOUNG UNIVERSITY
2013 - BRIGHAM YOUNG UNIVERSITY
2012 - UNIVERSITY OF COLORADO - BOULDER
2011 - UNIVERSITY OF COLORADO - BOULDER
2010 - UNIVERSITY OF COLORADO - BOULDER
2009 - UNIVERSITY OF COLORADO - BOULDER
2008 - BRIGHAM YOUNG UNIVERSITY
2007 - UNIVERSITY OF COLORADO - BOULDER
2006 - UNIVERSITY OF COLORADO - BOULDER