USTA Tennis On Campus Spring Invitational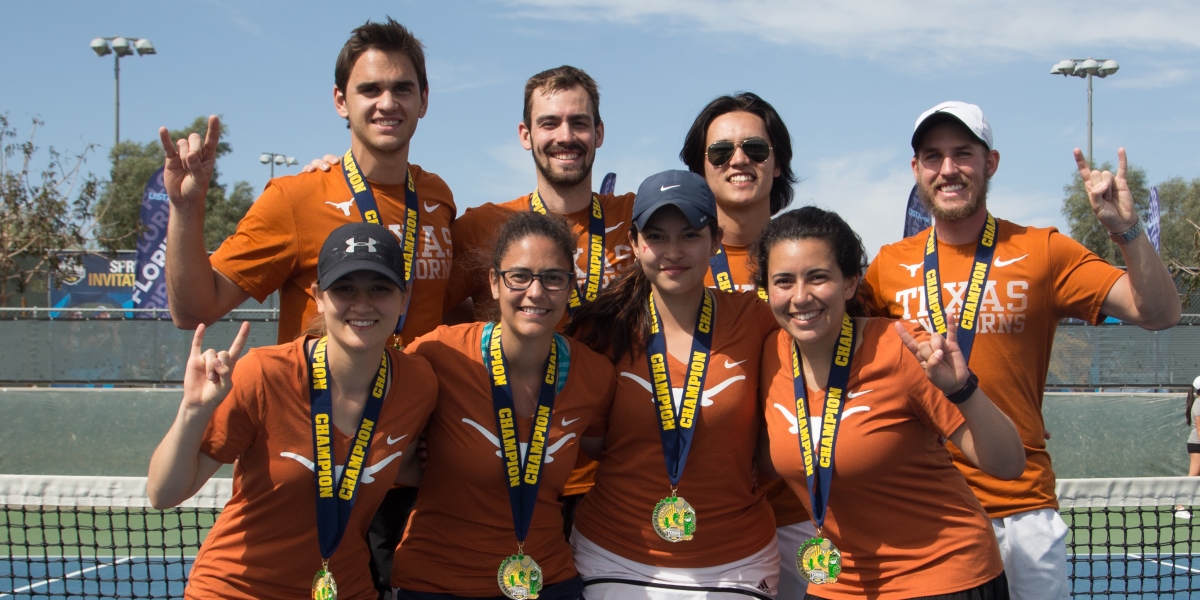 March 29-31, 2019
ORLANDO,
FLORIDA
USTA National Campus
In addition to the National Championship, the USTA also hosts the Tennis On Campus Spring Invitational to end the season. 48 colleges and universities will compete in the desert to win a bid to the National Championship in 2020.
A National bid is awarded to the top team. Last year, University of Texas - Austin and University of California Irvine earned bids for 2019 with UT Austin taking the title.
The first 48 unique teams to enter will be accepted with a waitlist for all other teams. If you miss the first 48 spots, make sure you sign up for the waitlist! Some teams may not be able to attend and we will take teams from the waitlist should any teams drop out.
CONTACT: Newlyn Wing - Email
TOURNAMENT SITE INFO: USTA National Campus
REGISTER: Register here
HOTEL: Reserve here
The 2018 Field
Arizona State University
Brandeis University
Butler University
Carnegie Mellon
Cornell University
DePaul University
Eastern Washington University
Gonzaga University
Grand Canyon University
Iowa State University
Michigan State University
Northeastern University
Northern Arizona University
Oregon State University
Pepperdine University
Portland State University
Purdue University
Rowan University
Saint Mary's College
Santa Clara University
Stony Brook University
UCLA
University of Arizona
University of California - Irvine
University of California - Riverside
University of California - San Diego
University of Connecticut
University of Illinois
University of Minnesota
University of Oregon
University of Pittsburgh
University of Portland
University of Southern California
University of Texas - Austin
University of Wisconsin - Madison
University of Wisconsin - Milwaukee
University of Wyoming
Washington State University
Washington University in St. Louis
Western Washington University
Winona State University
Past Spring Invitational Champions
2018 - UNIVERSITY OF TEXAS, AUSTIN
2017 - NORTHERN ARIZONA UNIVERSITY
2016 - UNIVERSITY OF CALIFORNIA - SAN DIEGO
2015 - UNIVERSITY OF MICHIGAN
2014 - UCLA
2013 - UNIVERSITY OF SOUTHERN CALIFORNIA
2012 - UNIVERSITY OF ARIZONA
2011 - UNIVERSITY OF CALIFORNIA - SAN DIEGO
2010 - UNIVERSITY OF CALIFORNIA - SAN DIEGO