Mid-Atlantic Championship
2016 Event Highlights
Twenty teams made up of over 150 students from colleges & universities across the Section competed for the 4 bids to Nationals. In the end the University of Maryland defeated Virginia Tech earning both schools a bid to Nationals. They will be joined by University of Virginia & West Virginia University.
For more photos from the Championship click here.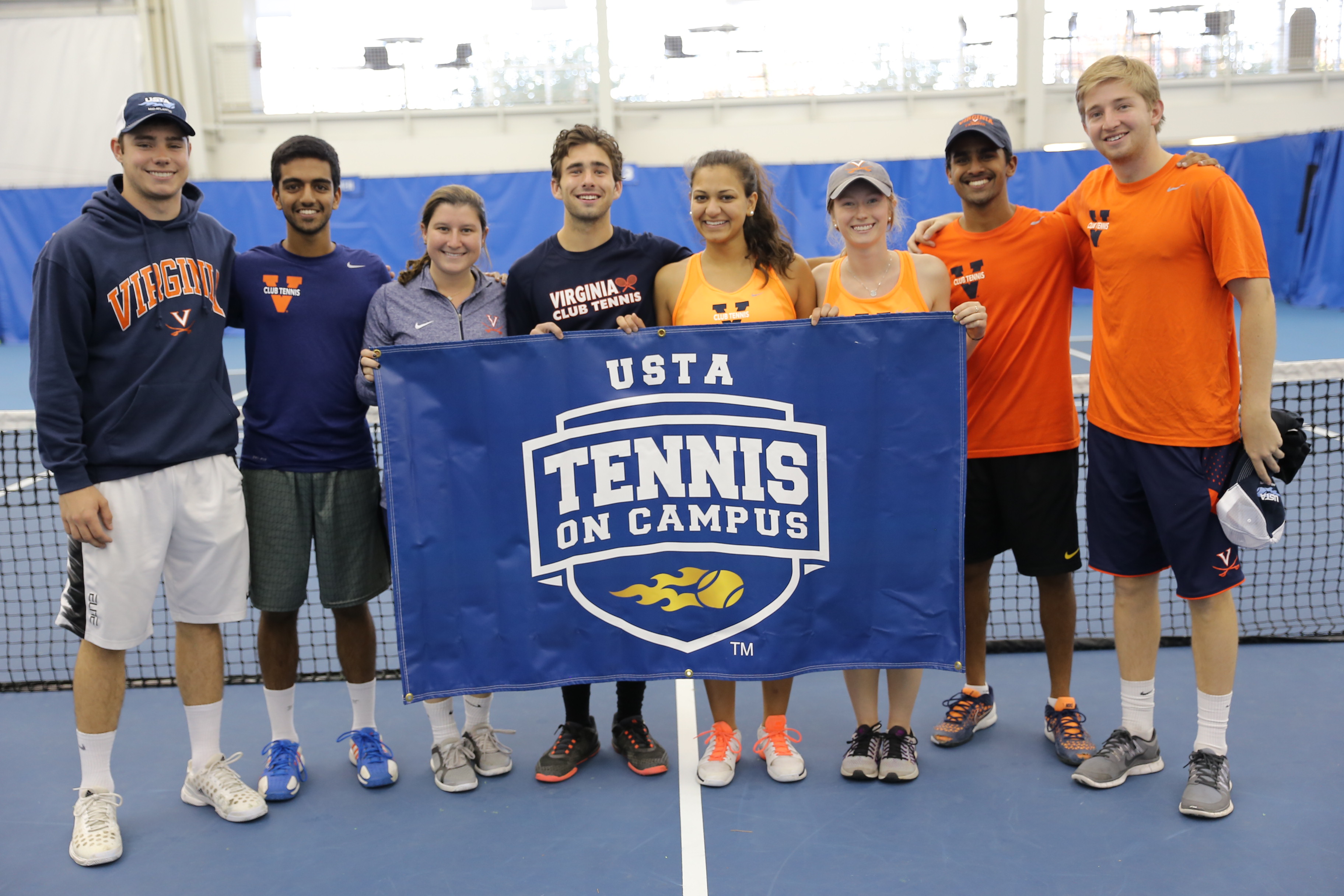 October 26, 2019
Norfolk, VA
Old Dominion University
The USTA Tennis On Campus Mid-Atlantic Championship is a fun and competitive event for collegiate club and intramural tennis teams from across the USTA Mid-Atlantic section. The USTA Mid-Atlantic section hosted its first USTA Tennis On Campus Mid-Atlantic Championship in 2006 at the University of Mary Washington in Fredericksburg, Va. with 9 club teams participating.
Now in our 11th year, we have seen as many as 21 unique schools participate in this event! The Championship, which uses the exciting co-ed World TeamTennis format is played at the end of the Fall semester annually. The top teams from the USTA Tennis On Campus Mid-Atlantic Championship are granted automatic bids to the USTA Tennis On Campus National Championship and receive a stipend from the USTA Mid-Atlantic Section to attend the National Championship!
CONTACT: Shell Wood - Email - (703)556-6120 X7018
The Field
University of Maryland *
West Virginia University *
George Mason University
Washington & Lee University
Georgetown University
University of Richmond
James Madison University
Salisbury University
Virginia Tech *
American University
George Washington University
Radford University
University of Virginia *
University of Mary Washington
Virginia Commonwealth University
Old Dominion University
UMBC
Johns Hopkins University
College of William & Mary
Loyola University of Maryland
* Earned bid to 2017 National Championship
Past Mid-Atlantic Champions
2016 - UNIVERSITY OF VIRGINIA
2015 - UNIVERSITY OF MARYLAND - COLLEGE PARK
2014 - UNIVERSITY OF VIRGINIA
2013(F) - VIRGINIA TECH
2013(S) - UNIVERSITY OF VIRGINIA
2012 - UNIVERSITY OF VIRGINIA
2011 - UNIVERSITY OF VIRGINIA
2010 - UNIVERSITY OF MARYLAND - COLLEGE PARK
2009 - VIRGINIA TECH
2008 - GEORGETOWN UNIVERSITY
2007 - UNIVERSITY OF VIRGINIA
2006 - VIRGINIA TECH