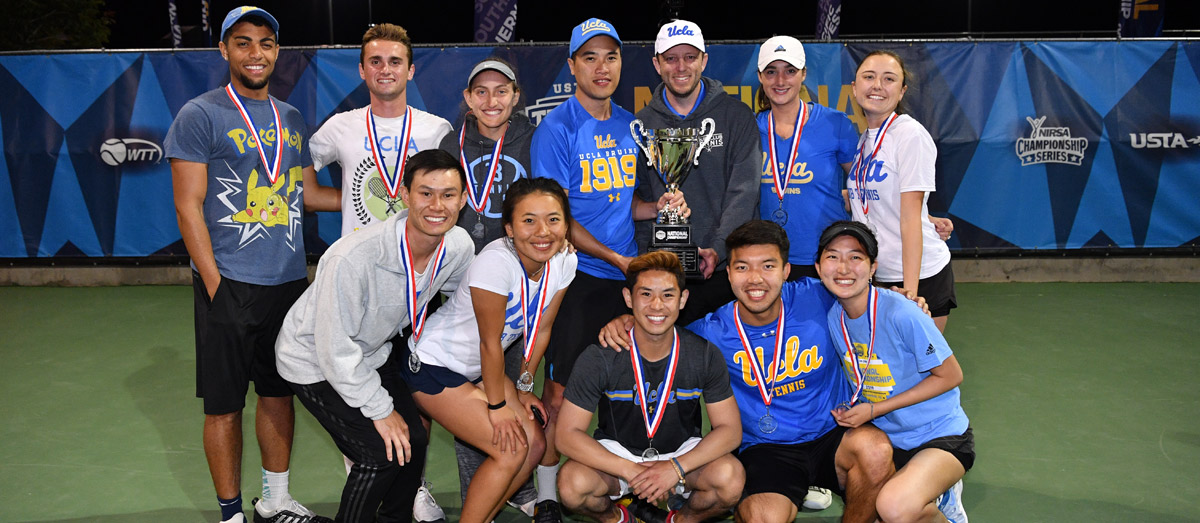 Caroline Koch - Virginia Tech University Club Tennis Team

Caroline Koch is currently a sophomore undergraduate Hospitality and Tourism Management major with a concentration in Event Management at Virginia Tech.  She is the women's president for Virginia Tech Club Tennis Team and aspires to work for the USTA.  She currently has an internship with USTA New England for the Summer of 2009.  The Virginia Tech Club Tennis Team was established in 2002 and has separately run men's and women's teams.  The VT Club Tennis Team practices 4-5 times a week and competes at least two weekends a month.  They have traveled up and down the east coast ranging from New York to Georgia and will travel to Arizona for the 2009 USTA National Campus Championship this year.  This year they are hosting the First Annual Hokie Classic Championship which attracted around 12 schools.  The VT Club Tennis Team is looking to expand the schools that they travel to next year and would like to host a tournament in the fall and in the spring. 
4/6/2009 - VT Tournament
This weekend our team hosted our very first tournament.  Overall, it went very smoothly.  However, it did take a lot of work behind the scenes to make it a successful tournament.  I thought the best thing for me to do for this week's blog was to put together some sort of timeline together as a guideline for other teams that may be interested in hosting a tournament.  Hosting a tournament was a great experience for me because I aspire to be an event planner sometime in the near future.  Having this mindset really helped me when I was thinking about all of the aspects of a tournament.

Our entry fee for the tournament was $100, with a $50 refundable deposit.  The $100 entry fee included t-shirts for every player, lunch on the first day, and awards for the first and second place teams in both the gold and silver brackets.  I began planning this tournament over Christmas break, which was about three months in advance.  The first thing that a team should do is find a weekend that they would like to host their tournament.  Make sure to check into the sports schedule and break schedule for your school, as well as other schools, and court availability for that weekend.  The next thing I did was contacted local hotels and made room blocks for the tournament weekend.  I got some pretty good deals for the teams by calling around to different hotels.  I used the info sheets and entry forms that our USTA Section Tennis On Campus Coordinator sent out for the USTA Virginia Fall Invitational Tournament, but changed all of the words to information about our tournament.

Make sure you set a deadline for entries to the tournament so you know exactly how many teams you have to order food and t-shirts for.  This will also allow you to start figuring out the draw and the best format for the tournament (6 game sets, 4 games sets, and the number of teams in each pool).  I then forwarded this list to all the contacts I had made throughout the season and asked my USTA Section Tennis On Campus Coordinator, Michelle Wood, to forward the e-mail along to nearby sections.

As I waited for responses, entry forms, and checks, I began to contact different t-shirt companies and award companies, trying to get the best deals.  I ended up going through Tennis Warehouse for the t-shirts.  We have purchased our uniforms through them for several years now and they have been great to work with.  Their logo designers worked with me to create a catchy design that is incorporated in all of the information for the tournament.  We ended up getting engraved silver plates for the 1st and 2nd place teams in the gold bracket and plaques for the 1st and 2nd place teams in the silver bracket from NetKnacks.

Over the course of the two month period that teams had to send in entry forms, I sent out a few reminder e-mails just in case some teams were interested but got busy with other things.  By this time, the deadline for the entry fees should be soon approaching.  I made the entry deadline about a month before the tournament so that the correct shirt sizes could be ordered.  Once you know exactly how many teams will be participating, you should figure out how many cans of balls you will need, the number of t-shirts with sizes, and the number of teams in each pool.  Always order a few extra t-shirts in each size and have extra cans of balls.  A bunch of people asked to change their t-shirt sizes and balls were lost and new cans had to be opened.

As the tournament gets closer, begin to figure out the pools.  I asked each team to rate their players so that I could try and make the pools even.  We had 12 differeent teams in our tournament, so I had 3 pools of 4 teams.  I then took the two teams with the est win/loss record in each pool and put them in the gold bracket.  The bottom two teams were then put in the silver bracket.  As there were six teams in the gold and silver bracket, two of them got byes.  I took the two teams with the highest winning percentage and made them a 1st and 2nd seeds, respectively.  The four remaining teams played the quarter finals on Saturday afternoon so that there were only two matches on Sunday.  I played all of the possible consolation matches out and all teams seemed to be happy to get in as many matches as possible.

As for the results of the tournament, the University of South Carolina 1 played their top game and ended up beating Virginia Tech 1 in the finals of the gold bracket.  Georgetown pulled out an extremely close mixed doubles match against USC 2 to clinch the title of the silver bracket.
3/30/2009 - Tournament Central
The Virginia Tech Club Tennis Team has done quite a bit of traveling this semester including trips to Georgia and South Carolina.  VT won the USTA Campus Championship - Mid-Atlantic hosted at Navy on February 21st and 22nd.  We pulled out a close match against Old Dominion University in the quarterfinals, beat University of Virginia in the semi-finals and then beat University of Maryland in the finals.  This secured our automatic bid to the 2009 USTA National Campus Championship, which the team was ecstatic about.  On the weekend of March 21st we traveled to the University of South Carolina followed by Clemson University on March 22nd.  This weekend we are playing University of Mary Washington on Sunday.  As our First Annual Hokie Classic Tournament is right around the corner, I have been frantically running around trying to get everything together.  The t-shirts should be coming in Tuesday and the awards on Thursday.  I am extremely excited because this is the first tournament that VT club tennis has ever hosted.  I actually just checked the weather and it is supposed to rain L  Hopefully that will change in the next week!  We only have a limited number of indoor courts due to a varsity match, but we should be able to fit it in.  A number of teams have inquired about the tournament after the entry deadline but unfortunately the draw had already been made.  If you were one of these teams I have put you on a list to contact when we host another tournament.  25 DAYS UNTIL NATIONALS!!!!!!